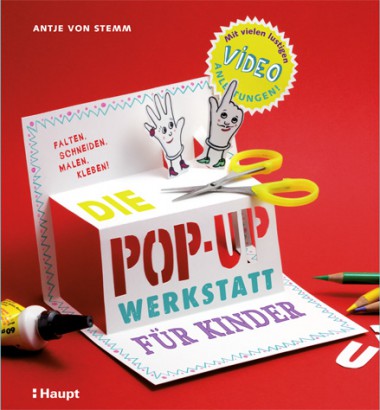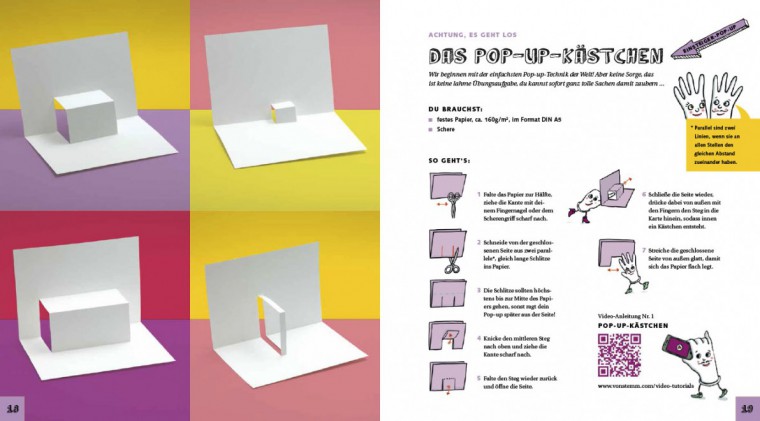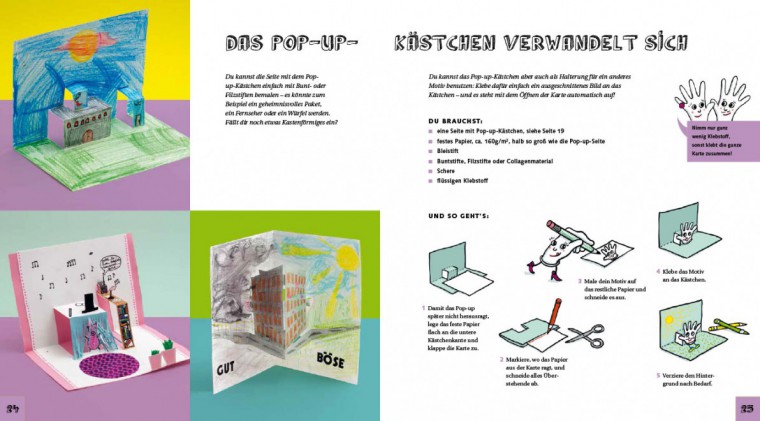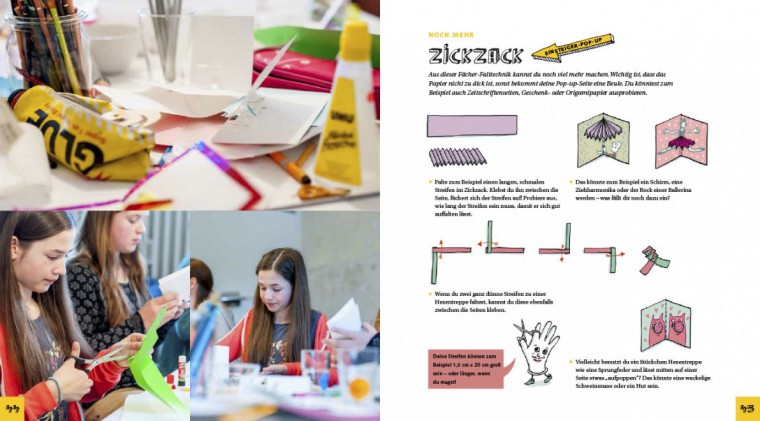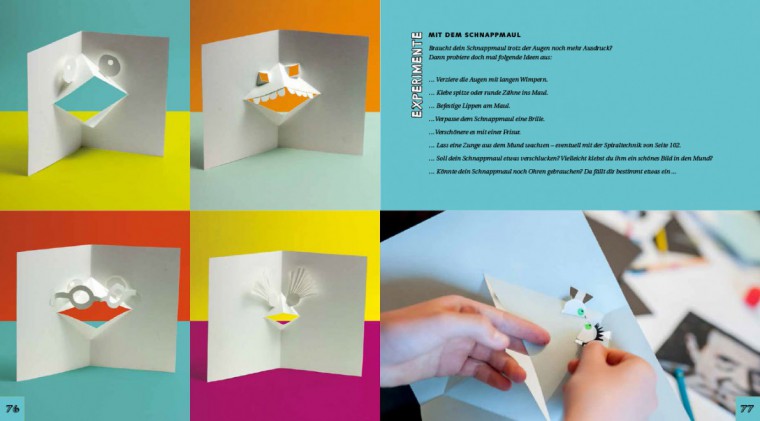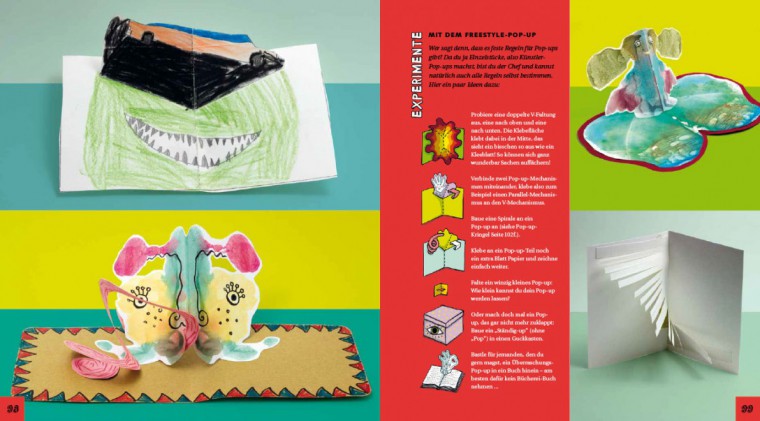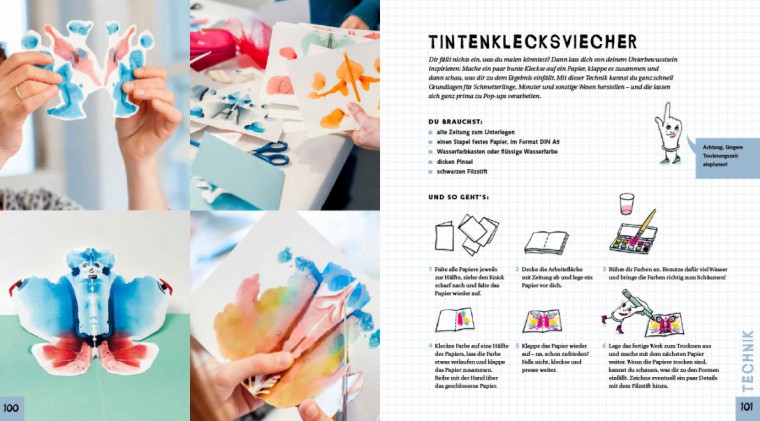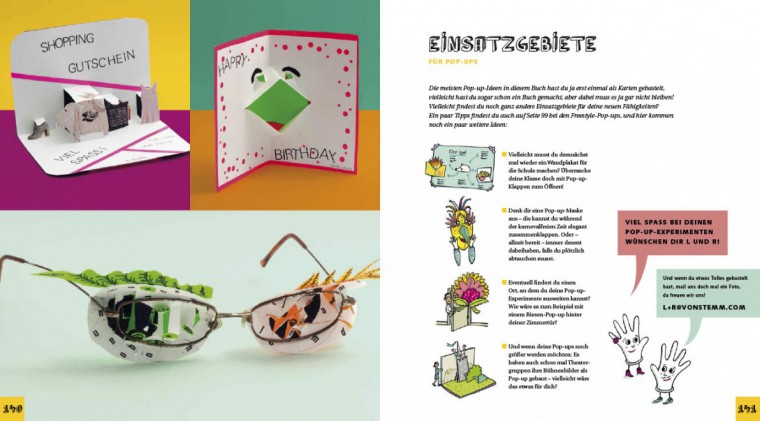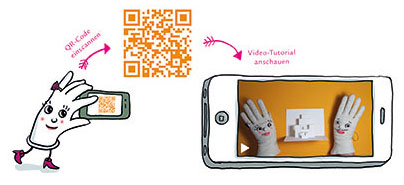 THE POP-UP WORKSHOP FOR CHILDREN
Every child knows pop-up books, but have you ever tried to make such three-dimensional paper art yourself? Knowing the right tricks, it is not that difficult. In the "Pop-up workshop for children" you start working with plain, white paper to create unique artist pop ups. Each mechanism is explained step by step with the help of drawings and photographs.
In addition there are also funny, small video instructions to the 8 most important basic techniques. So everyone will quickly realize how the technique works. The instructions in the book are presented by the two hands L and R, they also play the main roles in the video. The target group is 9 +
There are several very nice workshops around this book, from "normal" two-hour events up to whole day) or intensive workshops. The workshops are very well suited for mixed age groups. There are also (brand new!) The opportunity to carry out these workshops for several classes at once. Feel free to ask me!
Concept, illustrations, text, pop-up templates, still-photos and videos: Antje von Stemm.
Kerstin Schürmann / formlabor: layout --- Martina van Kann: People and workshop photos --- Roman Vehlken: video scoring / sound
Here you can buy the book: