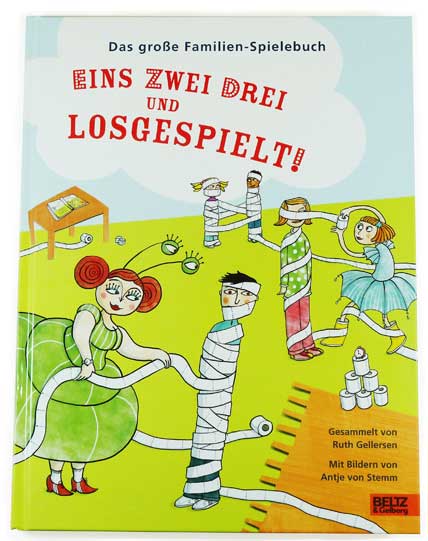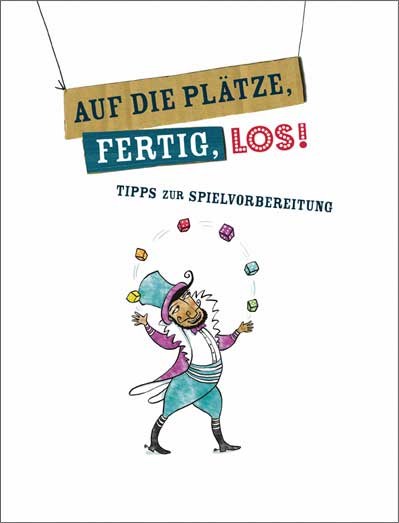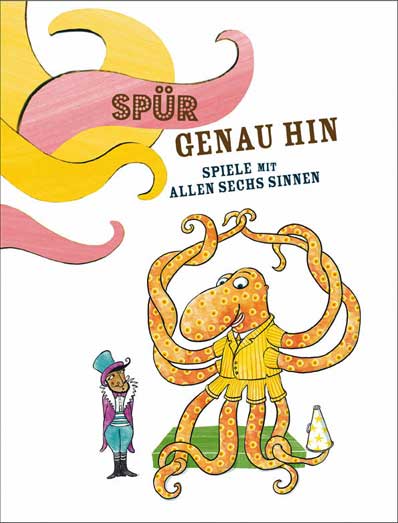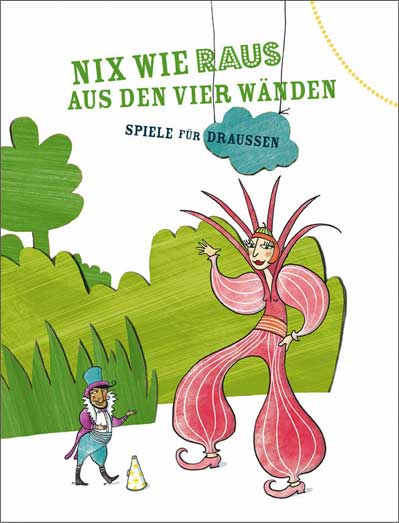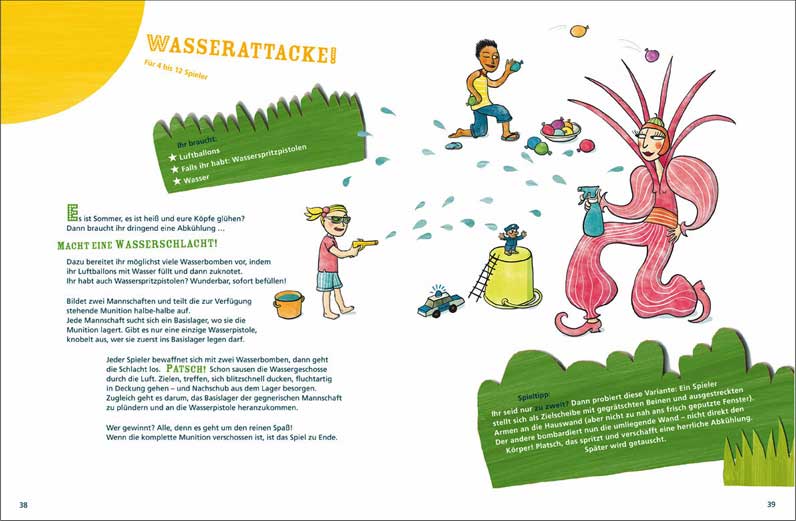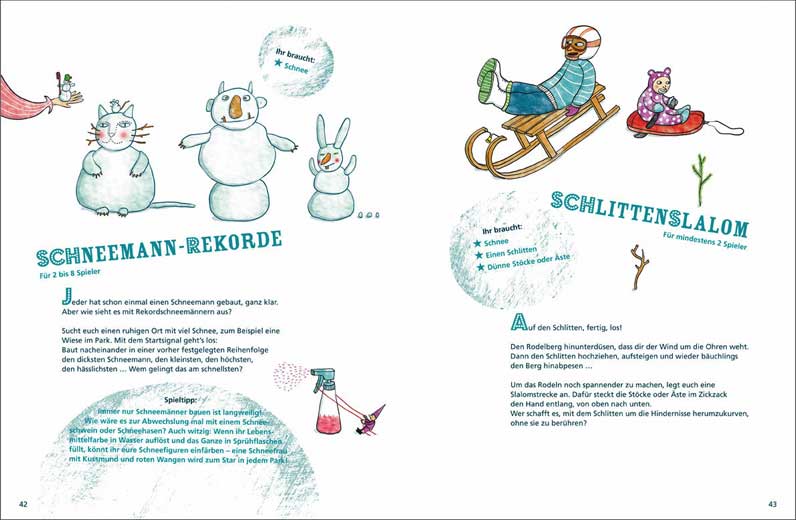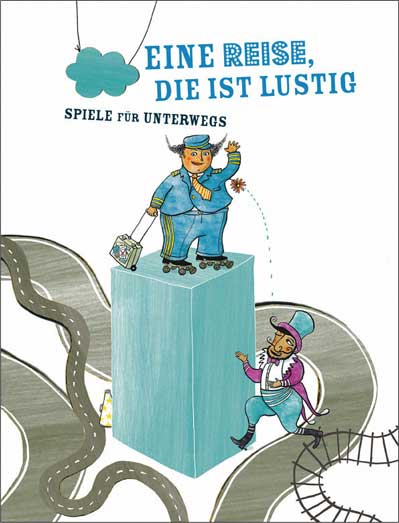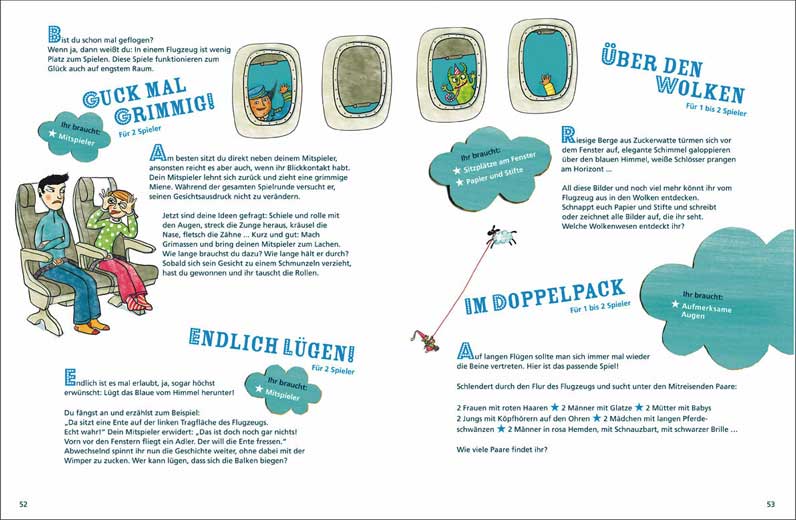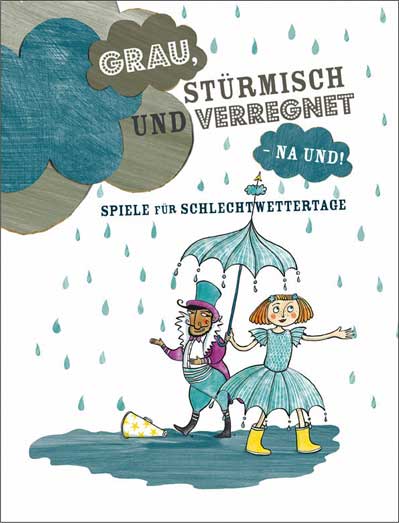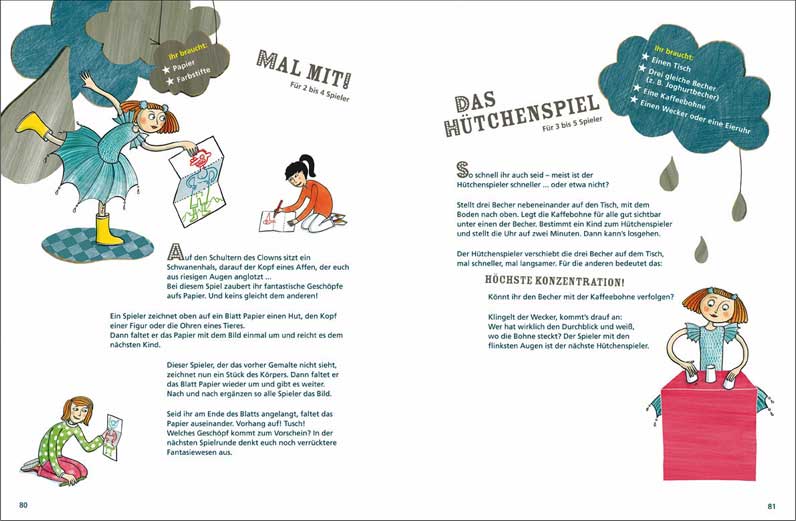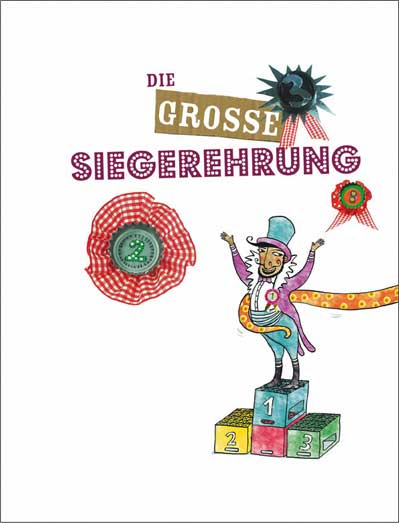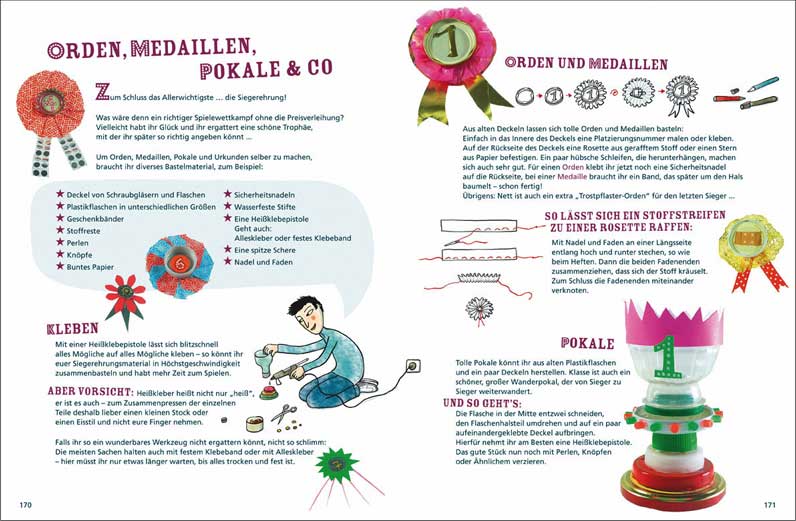 On your marks, get set, play!
The great book of games for the whole family
Games that can be played inside or out, on a sunny or rainy day. Games for on the road,
to pass the time, for several people or just one. Games to fool about, to measure strength,
for six senses ad for thebirthday party. The brief, clear instructions plus the game props that
everyone has at home get the little ones playing straight away.
With specials: ideas for starting a game and the great award ceremony: step-by-step craft
instructions for cups, certificates and medals; a bag of tricks for making your own games.
© Antje von Stemm
2011 BELTZ UND GELBERG
ISBN: 978-3407799982